Michaela Cowart
Michaela graduated magna cum laude with a B.S. in Music Performance and a B.A. in English from Welch College in Gallatin, TN in 2019. She has over five years of experience as a tutor and instructor, since 2018, and over 10 years of musical experience in ensembles, solo recitals, musicals, and church music, since 2009. Her students describe her as patient, clear, and creative. She desires to share the gift of musical expression with her students because she believes it will equip them to connect and communicate with others as well as understand themselves on a deeper level.
Christy Reynolds
In teaching piano lessons, my passion is enabling people of all ages to play the piano! As a very young girl, my mother began teaching me to play the piano.  Later on, I studied under other teachers, graduating from Southeastern Free Will Baptist College in Wendell, NC, with a B.A. in Music Education, Piano Proficiency. While in college, I married a pastoral student who graduated with me, and together we embarked on this great adventure called "life."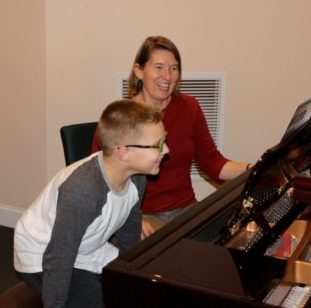 I have been a church pianist  since 1992, serving currently at Beacon Free Will Baptist Church in Exeter, RI, where my husband pastors. I have been teaching piano lessons to students of all ages, from preschool to retirement age, since 1995.  It brings me great joy to share music with people! I have also taught music classes, including two vocal choirs, two handbells choirs, and a church musicianship class at the New Era Center for Arts, Culture, and Worldview. I currently teach at the North Kingstown High School in the music department as well as beginning instrument classes at three NK elementary schools. As a Rhode Island Music Education Association member, I have sponsored multiple students for All-State Choral Festival, and multiple ensembles and individuals for Solo/Ensemble Festival.
My love for teaching has driven me to pursue a Master of Music Education from Gordon College in Wenham, Massachusetts. I have enjoyed furthering my education and gaining new skills. I am particularly excited about the Developing Musicianship through Improvisation program I studied, as well as the Conversational Solfege certification I received in 2019. For my thesis, I proposed a research-based approach to piano pedagogy which I then developed and am now using with all current beginning students. I have also taken and passed the Music and Communication and Literacy Massachusetts Tests for Educator Licensure. I am a licensed and active Music Educator in Rhode Island, as well.
I believe that my passion to pass on what I have been given through teaching piano lessons comes from the God who gave me this gift. I am so very thankful for every day that He gives me here on Planet Earth. Here is a passage from the Apostle Paul's letter to the Colossians, chapter three, which expresses my goals as a person:
12 Therefore, as [the] elect of God, holy and beloved, put on tender mercies, kindness, humility, meekness, longsuffering; 13 bearing with one another, and forgiving one another, if anyone has a complaint against another; even as Christ forgave you, so you also [must do]. 14 But above all these things put on love, which is the bond of perfection. 15 And let the peace of God rule in your hearts, to which also you were called in one body; and be thankful. 16 Let the word of Christ dwell in you richly in all wisdom, teaching and admonishing one another in psalms and hymns and spiritual songs, singing with grace in your hearts to the Lord. 17 And whatever you do in word or deed, [do] all in the name of the Lord Jesus, giving thanks to God the Father through Him. Colossians 3:12-17 (emphasis added)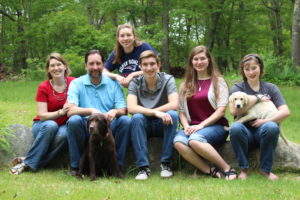 I would like to thank my parents who have supported me and provided for my education. They are my heroes! I would also like to thank my husband and children for their encouragement and support.  I love my family! God has also blessed me with some amazing colleagues in the music education field, and I would like to thank them for their advice and encouragement. I'm also so very thankful for my church family, which is another source of inspiration. As a homeschool mom, I'm grateful for the vast support given to me through the Rhode Island Guild of Home Teachers.  These friends have been amazing!